Augmentative Communication Support Program
 Tempus Unlimited, Inc. had designed a program that supports children that are non-verbal, have speech delay, or are unable to fully express themselves by offering communication technology support. This wonderful program gives families the opportunity to obtain supportive technology to help the child express themselves at home, in school, and in everyday life.
Tempus Unlimited works with the consumers licensed speech pathologist who will recommend what technology device, supportive apps, and tools the consumer needs to achieve speech goals and better quality of life. By using technology support, the child is able to better communicate, express themselves, and reduce behaviors. Eligible consumers for this program are currently on MassHealth, fit into a low-income financial bracket, have an up to date IEP, and are under the treatment of a licensed speech pathologist.
Requirements when requesting an
iPad device:
Consumer must be on MassHealth.
Consumer must be have a clinical diagnosis, and be under the treatment of a Speech Language pathologist.
Therapist is to provide an AAC evaluation to Tempus Unlimited, Inc.
Therapist is to recommend software (apps that will benefit the child with speech therapy goals).
Documentation of medical necessity provided by the consumer's Speech Language Pathologist must include the following:
Documentation of the medical diagnosis or treatment of medical diagnoses related to the need for the AAC device or software by a licensed Speech- Language pathologist.
Description of the recommended device/ accessory/software, and how it will be used and incorporated in the consumer's daily life.
Explanation of the criteria that will be used  to measure progress toward both short—and long term goals using the device and software.
Outline the training plan that will be used to maximize the use of the device and software.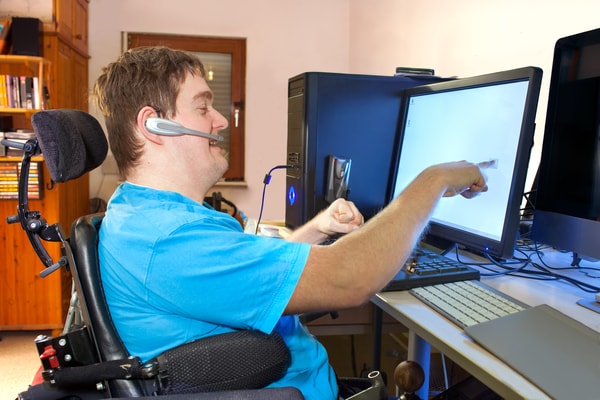 Contact
Augmentative Communication Support Program: