The Tempus Unlimited Scholarship Program is a program that takes place each year, and is available to High School Seniors graduating who have a disability(s) and is perusing further education.
Tempus Unlimited offers an average of $2,500.00 to each scholarship winner to be used toward college tuition, and books. Applications are mailed out in January to the guidance department, and the scholarship committee meets within the month of April to review each application carefully. Winners are chosen and notified around May 1st and are invited to the Tempus Unlimited Scholarship Ceremony at our Annual Golf Classic.
Tempus Unlimited currently provides scholarship applications to the following High Schools:
• Apponequet Regional High School
• Bridgewater/Raynham High School
• Brockton High School
• Boston Public Schools
• Boston Arts Academy
• Braintree High School
• Chamberlain School
• Concord-Carlisle High School
• Cotting School
• Durfee High School, Fall River
• Easton High School
• Falmouth High School
• Fairhaven High School
• Higashi School
• Learning Prep School
When are scholarship applications available?
Applications are mailed to each High Schools guidance department listed above early January each school year.
Please see your guidance counselor mid-January to enquire about an application.
*To apply for scholarship you must be a senior graduating that year.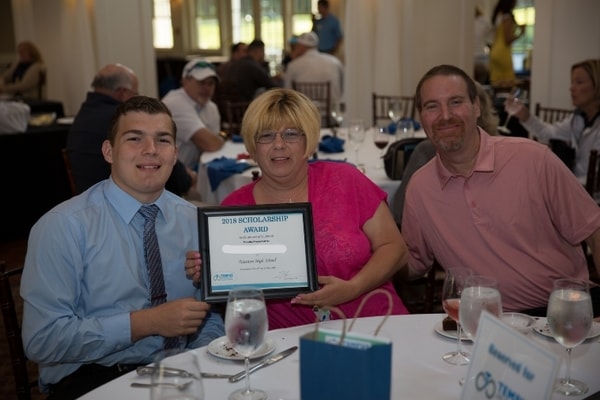 What are the scholarship requirements?
Student has a disability(s)
Student is on a current IEP (Individualized Education Program) dated within the year.
Student must complete a Scholarship application
Student must complete an essay (essay details in application)
Student must provide a Letter of Recommendation from a current teacher
Tempus Unlimited currently provides scholarship applications to the following High Schools:
If you are a student and belongs to one of the schools listed above, please contact your guidance counselor for a Tempus Unlimited Scholarship application after January 15th. 
If you do not attend one of the following schools and would like more information on how to enquire about an application, you may reach out to the Scholarship Program Manager at KCEardley@tempusunlimited.org for more information.
Contact
Scholarship Program: