Consumer Directed Care (CDC)
Tempus Unlimited, Inc. contracts with all Aging Services Access Points (ASAP), Consumer Directed Care (CDC) option, within the Home Care Basic Non-Waiver and Enhanced Community Options Program (ECOP), Programs to perform employer-required tasks and related administrative tasks for individuals. The individual is the employer in the CDC Program when working with a Fiscal Intermediary (FI).  In addition to these non-waiver programs, Senior Care Option (SCO) are also approving CDC Services through the ASAPs when a consumer is not eligible for Personal Care Attendant (PCA) services.
All Aging Services Access Points (ASAP) will pay the FI the MassHealth administrative rate for services provided.
Consumer Directed Care is not an individual budgeting program. It is a service delivery model for personal assistance services such as Personal Care, Homemaker, Supportive Home Care Aide, and Home Health Aide. The service plan is constructed in a manner similar to that used for consumers who choose traditional agency services.
In Consumer Directed Care, rather than authorize a number of hours with an agency, the ASAP authorizes an average number of hours per week that the consumer may directly pay a worker that s/he has recruited, trained, and hired. The consumer is not responsible for the cost of other services that may be required, such as Fiscal Intermediary Services, Home Delivered Meals, or Occupational Therapy.
As the cost of Consumer Directed Care may be lower in some instances, the ASAP has the flexibility at times to authorize more service hours than is generally the case with agency providers. The ASAP continues to be responsible for the overall management of program service costs within the limits imposed by the unit rates for Home Care Basic and the Enhanced Community Options programs. This responsibility is not transferred to the consumer, but the consumer must ensure that s/he does not engage the worker for more hours than are authorized by the ASAP.
The elder consumer will become the Employer of Record and (personally or through a Surrogate) will be responsible for the following:
Recruiting, hiring and training the worker.
Establishing the worker's tasks and work schedule.
Supervising the worker as to how specific tasks are to be performed.
Completing and submitting all necessary paperwork, including forms to become the Employer of Record, as well as time sheets and agreements.
Evaluating and, if necessary, discharging the worker.
Complying with all other terms of the ASAP-Consumer Agreement, Employer Responsibilities Agreement, and Employer-Worker Agreement(s).
The ASAP will initially determine the elder's eligibility for Home Care services and provide all necessary information to the elder if s/he expresses interest in CDC.  ASAP responsibilities include:
Assessing the elder for State Home Care eligibility and the appropriate Home Care program, specifically the Home Care or Enhanced Community Options Program.
Maintaining a regular visit schedule (in accordance with Home Care or ECOP guidelines) to reassess the consumer's eligibility for the program, to evaluate satisfaction with CDC, and to address issues the elder may have.
Facilitating the development of the consumer's service plan; assisting the elder in identifying the tasks that will be performed.
Determining the number of hours per week of personal assistance services the ASAP will authorize. The service plan is limited by, but not restricted to, the program unit rate (Home Care or ECOP).
Ensuring that all required Consumer Directed Care forms are complete.
Providing the elder/Surrogate with training and guidance on how to be an Employer of Record, including identifying and explaining the Employer of Record forms to be completed, providing education on how to recruit and hire a worker, and explaining how to give direction to and maintain a good working relationship with the employee. Such assistance may be provided by the Care Advisor or by ASAP staff employed as Skills Trainers.
Obtaining Criminal Offender Record Information (CORI) on potential CDC workers and following the instructions regarding CORI contained in this PI.
Helping to arrange for and/or authorizing additional needed services, such as worker training or an Occupational Therapist (OT) home safety evaluation.
Providing the elder with ongoing advice and information regarding elder rights, safety, and access to Protective Services.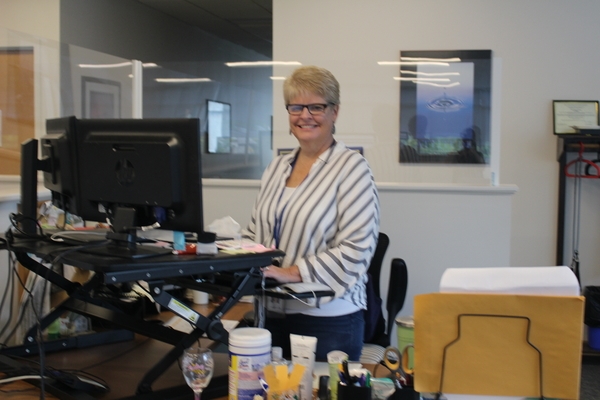 These are some of the employer-required tasks Tempus Unlimited, Inc. performs as Fiscal Intermediary:
Register the employer with the Internal Revenue Service (IRS) and other state tax agencies;
Process payrolls, and issue payroll checks and direct deposits as a Fiscal Employer Agent for the Worker (the employee of the employer);
Deposit taxes and file tax reports with the IRS and other state agencies;
Process state and federal unemployment payments and reports;
Purchase workers' compensation insurance for the employer;
Provide customer service to the employers and their workers;
Supply documents and forms needed to process payroll for the worker.
This page contains important information for employers to help them manage their workers.  Employer setup forms and links can be found here.
Tempus Unlimited, Inc. does not directly hire workers or other employees of employer. Workers are direct legal employees for the person they are providing care for (employers).
Please be advised, the following individuals cannot be hired as workers:
Spouse
Surrogate
Legally Responsible Relative
You must also be legally authorized to work in the United States, be able to understand and carry out your instructions, and cannot be receiving pay for employee work time from any other agency.
The elder may hire any individual as long as the worker is not the elder's Surrogate.  Pursuant to M.G.L. Chapter 6, §172c, a Criminal Offender Record Information (CORI) check must be completed on any individual who will provide care, treatment, education, training, transportation, delivery of meals, instruction, counseling, supervision, recreation or other services in a home or in a community-based setting for any elderly person or disabled person.  Authorized personnel at the certified agency (ASAP) will obtain a CORI check on the individual to be hired by the elder.
Please note that all decisions regarding the hiring of an employment candidate, acceptance of a volunteer, or referral of an individual to an elder are within the jurisdiction of the hiring entity, in this case, the elder consumer.
If a candidate's CORI contains information that may be considered in making a hiring decision, an ASAP CORI authorized individual must describe the findings on the Consumer Directed Care CORI form. This form must be sent to the candidate. If s/he chooses to do so, the candidate may share this form with the consumer. If the consumer has questions about the CORI information or the screening process, s/he may contact the ASAP CORI authorized individual for clarification. The consumer makes the decision to hire, which shall be documented by her/his signature on the Consumer Directed Care CORI form. This form must be returned to the ASAP by the candidate. In turn, the ASAP CORI authorized individual may contact the consumer to verify the consumer's decision and to answer any additional questions the consumer may have.
Paperworkr captures and validates new-hire data online securely.  Fill out and electronically sign paperwork so individuals get services faster: Paperworkr Link
Consumer Directed Care (CDC)
FREQUENTLY ASKED QUESTIONS (FAQs)
Can an Employer call on a Monday to verify that we received their timesheet/paperwork?
You can call to see if the timesheet was processed, if not, inform the caller to note the time he/she faxed it and he/she can call the following day between 7:30am – 4:30pm and we will be happy to verify receipt of the timesheet/paperwork.
Should I fax or mail my timesheets in?
For faster payment of timesheets, we strongly recommend that you fax them to us at 1-800-359-2884.
Do Workers get overtime pay for holidays?
Yes, but only for four holidays: New Year's Day, 4th of July, Thanksgiving and Christmas Day.
Why wasn't I paid for all the hours submitted on my timesheets?
There a various reasons for this, we recommend that you call our Consumer Relations Department.
How do I access my paystubs online?
My check was mailed, but I haven't received it, what should I do now?
Please give us a call, if we are able to verify that you have been paid, you may request we put a stop payment on the check.  We will issue a new check after 5 business days. This is a MassHealth requirement, there are no exceptions.
How do I terminate a worker?
You can terminate a worker at any time; you will need to complete a PCA/Worker Employment Termination Form.  The reason for termination is helpful for us if the worker applies for unemployment.
When are your fax machines on?
Fax machines are on 24 hours 7 days a week.
What is the Office of Inspector General (OIG) Verification?
We are required by law to check your new worker hires on the Office of the Inspector General (OIG) to see if there are any restrictions for their employment.  If their name appears on this list, we will notify you immediately and no payroll can be processed for these individuals.
When are timesheets due in the FI (Fiscal Intermediary) office?
For you to get your workers checks in a timely manner (on Fridays based on your weekly schedule), we need to have your timesheet (in good order) no later than 4:00pm on Monday following the reporting period.
Etimesheet Users enrolled in Direct Deposit can receive their payment as early as Wednesday by submitting timesheets by midnight Sunday.
What are your business hours?
Our Consumer Relations Department is available to answer your calls 7:30 am – 4:30 pm Monday through Friday.
How do holidays work?
For holiday hours, you get an hour at the regular rate plus an additional half-hour of pay, bringing the payment for holiday hours to one-and-a-half the regular rate.  If you use more than holiday hours assigned to you on your approval, then you will only receive the regular rate.
What is Earned Paid Time Off (PTO)?
How do I stop my worker's Direct Deposit?
Please have your worker request in writing.  Make sure they include your (employer's) name and company code (Consumer #).  They will then need to provide us with a new direct deposit application, debit card enrollment form or DD Exemption Form, as Direct Deposit is mandatory for all workers as of 1/1/2017.
What do I do if I receive the check I placed a stop payment on previously?
You cannot cash the check as it has been stopped. Please destroy or VOID the check.
Why isn't a worker paid when a consumer is in the hospital or long-term care facility?
This is a regulation set by the Commonwealth of Massachusetts.  There are no exceptions.
Are my worker's Tempus Unlimited FI or ASAP Agency employees?
NO. You hire them, train them, decide on their hours and terminate them if you have to. You are the employer of record for the state and federal governments, not Tempus Unlimited (FI) or the ASAP Agencies.
How can I get more timesheets, W4s, I9 forms or your weekly schedules?
You can download them from our form finder or Paperworkr and print them from home if you have access to a printer.  If you do not have access to a printer, you can request to have the forms mailed to you by calling our Consumer Relations Department.
Contact
Consumer Directed Care (CDC):
Contact
PCM, Agency, and Partner