Personal Care Attendant (PCA)
Tempus Unlimited, Inc., as a Fiscal Intermediary (FI), is in contract with the Executive Office of Health & Human Services (EOHHS) – Office of Medicaid (MassHealth PCA FI Program) to perform employer-required tasks and related administrative tasks for individuals ("consumers") in our Personal Care Attendant (PCA) Program.
MassHealth PCA services are self-directed personal care services provided by a personal care attendant, in a community based setting,  and which consists of physical assistance with activities of daily living (ADLs) and instrumental activities of daily living (IADLs).  MassHealth members receiving PCA services are assisted in self-directing their PCA(s) by Personal Care Management (PCM) Agencies. MassHealth PCA services are provided pursuant to MassHealth regulations at 130 CMR 422.000.
The PCA Program Fee for Service (FFS) is a MassHealth program that helps people with permanent of chronic disabilities keep their independence, stay in the community, and manage their own personal care by providing funds to hire PCAs.  The PCA consumer (the person receiving PCA services) is the employer of the PCA, and is fully responsible for recruiting, scheduling, training, and if necessary, firing PCAs.  Consumers may at times, need help managing the employment of PCAs.  These consumers have surrogates who can help hire, train and supervise their PCAs.  Surrogates can be family members, friends, or volunteers.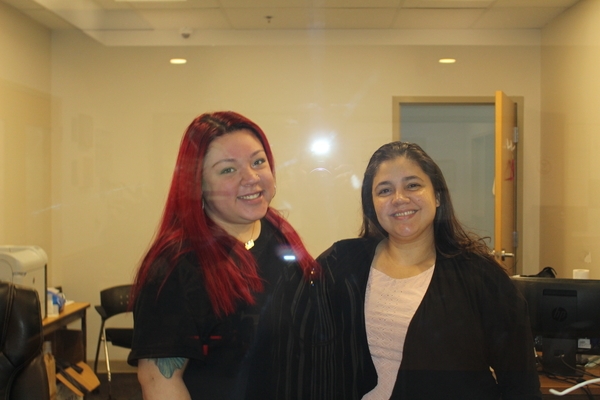 Tempus also has contracts for FI Services with the Senior Care Option (SCO), One Care, and the Program of All-inclusive Care for the Elderly (PACE) Programs.  The SCO, One Care, and PACE Programs are a partnership between MassHealth and Medicare that provide a complete package of health care and social services, including PCA services.
Listed below are employer-required tasks Tempus Unlimited, Inc. performs as Fiscal Intermediary:
Register the consumer as an employer with the Internal Revenue Service (IRS) and other state tax agencies;
Process payrolls, and issue payroll checks and direct deposits as a Fiscal Employer Agent for the PCA (the employee of the consumer);
Deposit taxes and file tax reports with the IRS and other state agencies;
Process state and federal unemployment payments and reports;
Purchase workers' compensation insurance for the consumer;
Provide customer service to the consumers and their PCAs;
Supply documents and forms needed to process payroll for the PCA
This page contains important information for consumers to help them manage their PCA program.  Consumer setup forms, links to the Mass PCA Directory, and PCA Homecare Quality Workforce Council can be found here.
Tempus Unlimited, Inc. does not hire Personal Care Attendants (PCAs) or other employees for consumers. Workers are direct legal employees of the Consumer, (the person they are providing care for).
Please be advised, the following individuals cannot be hired as PCAs:
The Parent of a Minor Child, Including Adoptive and Foster Parents
Spouse
Surrogate
Legally Responsible Relative
You must also be legally authorized to work in the United States, be able to understand and carry out your instructions, and cannot be receiving pay for PCA work time from any other agency. To view the PCA Job Description click here.
Paperworkr is a software program that Tempus uses to capture and validate new-hire data online securely. Paperworkr uses prompts throughout the application to ensure that we are capturing all the information Tempus needs to process the hiring paperwork of your new worker The application cannot move forward without the information we need, so this ensures that when we do receive your paperwork and when you electronically sign and receive the OK that the submission is complete, the Consumer will begin to receive and be able to pay for worker services, as quickly as possible: Paperworkr Link
Personal Care Attendant (PCA)
FREQUENTLY ASKED QUESTIONS (FAQs)
What is PCA Orientation?
PCA New Hire Orientation is a 4-hour program.  Starting February 1, 2021, the Workers' Rights section of the orientation is being moved from the consumer led portion of the orientation to the 1199SEIU Training and Upgrading Fund (TUF) portion alongside the Infection Control training that started on October 1, 2020 (Infection Control Training Flyer). Any PCA completing the orientation their consumer on or after February 1, 2021, will need to complete the final 2-hours of orientation with TUF within 30 days of completing the orientation with their consumer (Orientation Notice).  PCAs will be paid 4-hours for completing the orientation only after completing both portions of the orientation.
When are timesheets due in the FI (Fiscal Intermediary) office?
For you to get your PCAs checks in a timely manner (on Fridays based on your weekly schedule), we need to have your timesheet (in good order) no later than 4:00pm on Monday following the reporting period.

Etimesheet Users enrolled in Direct Deposit can receive their payment as early as Wednesday by submitting timesheets by midnight Sunday.
What are your business hours?
Our Consumer Relations Department is available to answer your calls 7:30 am – 4:30 pm Monday through Friday.
How do holidays work?
For holiday hours, you get an hour at the regular rate plus an additional half-hour of pay, bringing the payment for holiday hours to one-and-a-half the regular rate.  If you use more than holiday hours assigned to you on your approval, then you will only receive the regular rate. (New Year's Day, 4th of July, Thanksgiving and Christmas Day)
What is Earned Paid Time Off (PTO)?
How do I stop my PCA's Direct Deposit?
Please have your PCA request in writing.  Make sure they include your (employer's) name and company code (Consumer #).  They will then need to provide us with a new direct deposit application, debit card enrollment form or DD Exemption Form, as Direct Deposit is mandatory for all PCAs as of 1/1/2017.
Did you receive my approval?
You should be receiving notification from MassHealth in regards to your approved hours and dates of service (DOS).  You should also be receiving a letter from the PCM (Provider Care Management) Agency.  We do not send any letters from the FI office.
Why isn't a PCA paid when a consumer is in the hospital or long-term care facility?
This is a regulation set by the Commonwealth of Massachusetts.  There are no exceptions.
Why did I get a letter from you saying I was overbilling my hours?
We send you letters notifying of overuse in order to make sure you do not run out of hours toward the end of you approval.  If you have any questions about our findings, please contact the Consumer Relations Department.
Are my PCA's Tempus Unlimited FI or PCM Agency employees?
You hire them, train them, decide on their hours and terminate them if you have to. You are the employer of record for the state and federal governments, not Tempus Unlimited (FI) or the PCM Agency.
How can I get more timesheets, W4s, I9s, PCA Signature forms or your weekly schedules?
You can download them for our form finder or Paperworkr and print them from home if you have access to a printer.  If you do not have access to a printer, you can request to have the forms mailed to you by calling our Consumer Relations Department.
Can a Consumer call on a Monday to verify that we received their timesheet/paperwork?
You can call to see if the timesheet was processed, if not, inform the caller to note the time he/she faxed it and he/she can call the following day between 7:30am – 4:30pm and we will be happy to verify receipt of the timesheet/paperwork.
Should I fax or mail my timesheets in?
For faster payment of timesheets, we strongly recommend that you fax them to us at 1-800-359-2884.
Do PCAs get overtime pay for holidays?
Yes, but only for four holidays: New Year's Day, 4th of July, Thanksgiving and Christmas Day.
Why wasn't I paid for all the hours submitted on my timesheets?
There a various reasons for this, we recommend that you call our Consumer Relations Department.
My check was mailed, but I haven't received it, what should I do now?
Please give us a call, if we are able to verify that you have been paid, you may request we put a stop payment on the check.  We will issue a new check after 5 business day. This is a MassHealth requirement, there are no exceptions.
What do I do if I receive the check I placed a stop payment on previously?
You cannot cash the check as it has been stopped. Please destroy or VOID the check.
How do I terminate a PCA?
When are your fax machines on?
Fax machines are on 24 hours 7 days a week.
Can you explain the overbilling letter to me?
We calculate the overbilled use hours on the last timesheet you submit covering two weeks.  During this period, if your use exceeds your weekly allowable hours indicated on your approval, then we send an overbilling letter.  If we see the overbilling continue over three pay periods, then we will request skills training from the PCM that you are affiliated with.  If we see continued overbilling, then we must report it to MassHealth.  MassHealth may then "CAP" your hours, meaning that we cannot pay you for more than your weekly-approved hours.
What is the Office of Inspector General (OIG) Verification?
We are required by law to check your new PCA hires on the

Office of the Inspector General (OIG)

to see if there are any restrictions for their employment.  If their name appears on this list, we will notify you immediately and no payroll can be processed for these individuals.
Contact
Personal Care Attendant (PCA):
Contact
PCM, Agency, and Partner